Why can't I access the Studio with my account?
If you can't access the Studio with your login details, it means that your account is not authorized to access the Studio (e.g. if you have a participant's account). 
If this is the case, you will see a message telling you that your account is not valid.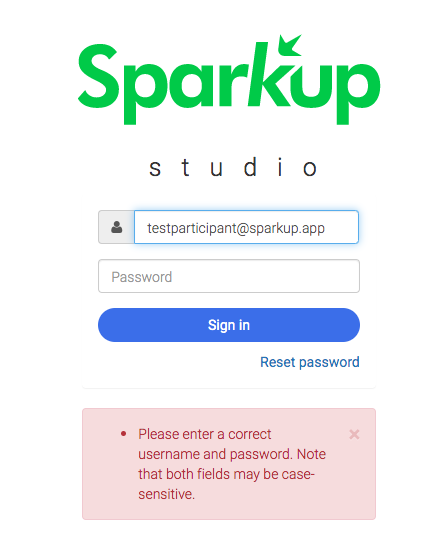 You should ask the facilitator of the session or your account administrator for help.