Yes, it is possible!
How do I hide the information banner on the Cast? 

 
To hide the information banner you should go the facilitator interface.
Click on Display at the bottom of the activity menu: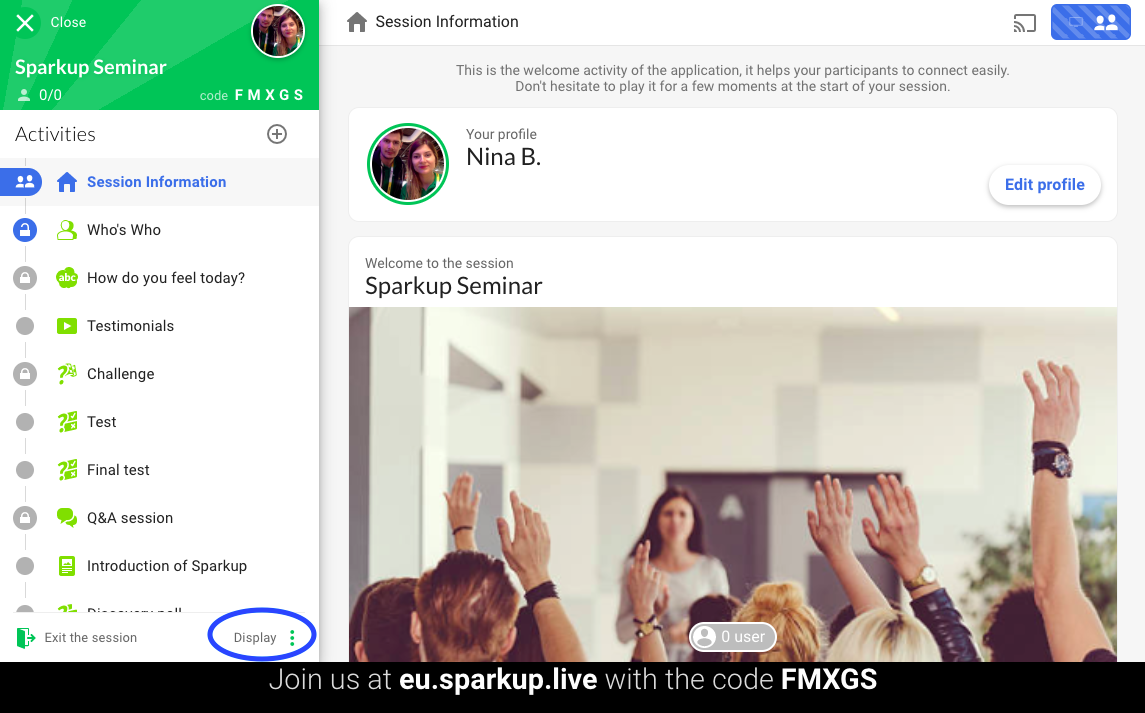 Select Hide the connection banner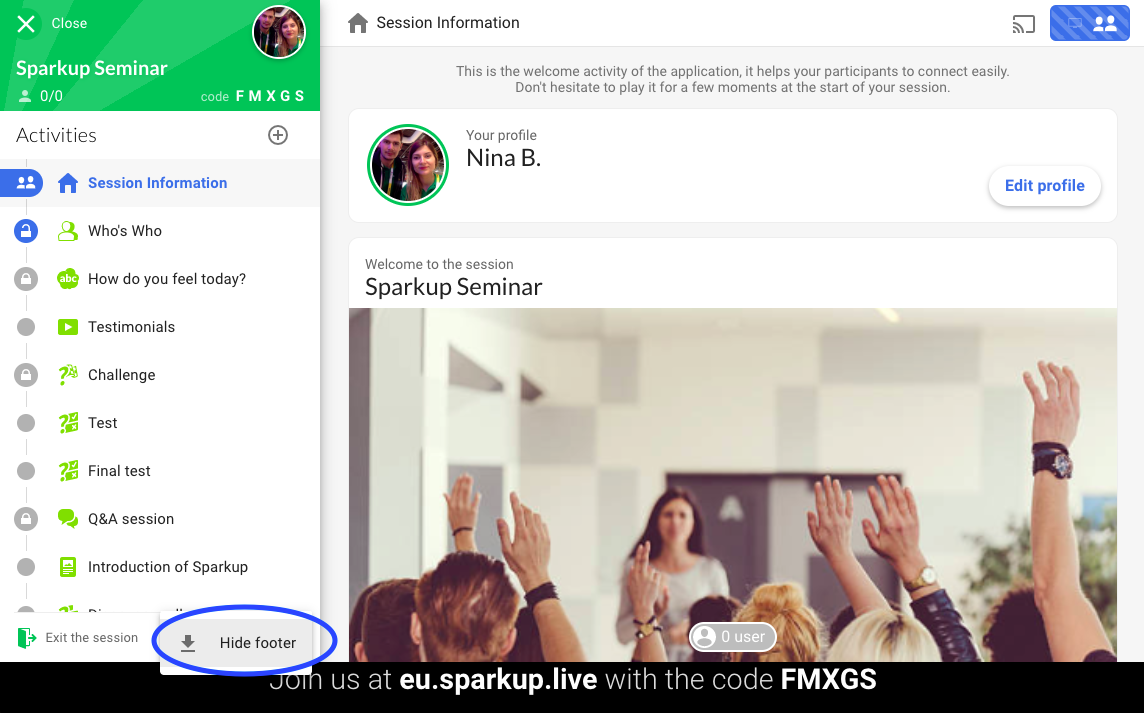 In order to show the banner, you must repeat the same steps but this time select the option Show the connection banner on the broadcasting screen.