Energize your events
With Live Questions! ask engaging questions to your audience quickly and fun!
Live Questions allow you to collect the opinions of your participants in the form of a trend represented by animations and percentages. It also allows you to interact with your audience by simply soliciting them. The results are displayed in real time for debriefing.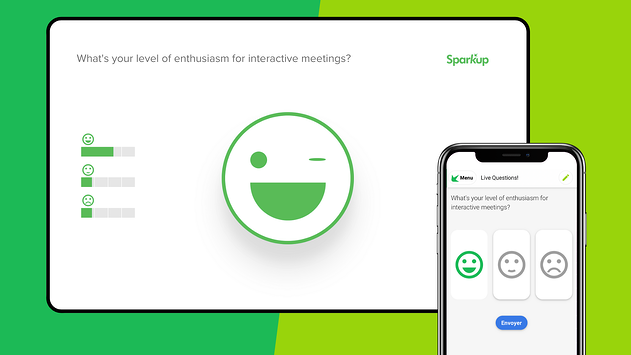 Ideal throughout your event; measure satisfaction, get to know your participants, ask for audience input, test knowledge, and so many other uses. In addition, the fun side of Live Questions! will allow for effective anchoring of information.
5 types of question available: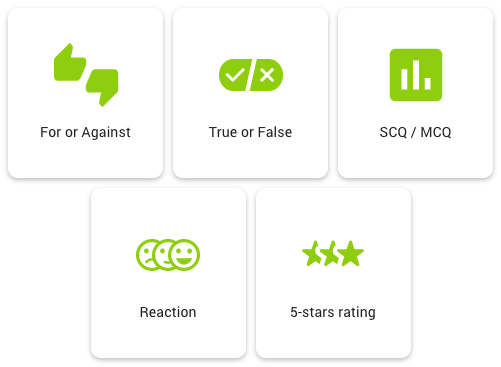 1. SCQ/MCQ
The essential question to choose from with its flexibility and modern display:
2 to 5 choices of answers,
You decide whether it is a single or multiple choice question,
You have the possibility to illustrate the question with an image,
Ability to select one or more correct answer(s),
1 point is awarded if the participant gives the correct answer.
2. True or False
Test your participants' knowledge by asking them to vote True or False.
This is a fun and simple way to check what your participants have learned and to challenge them!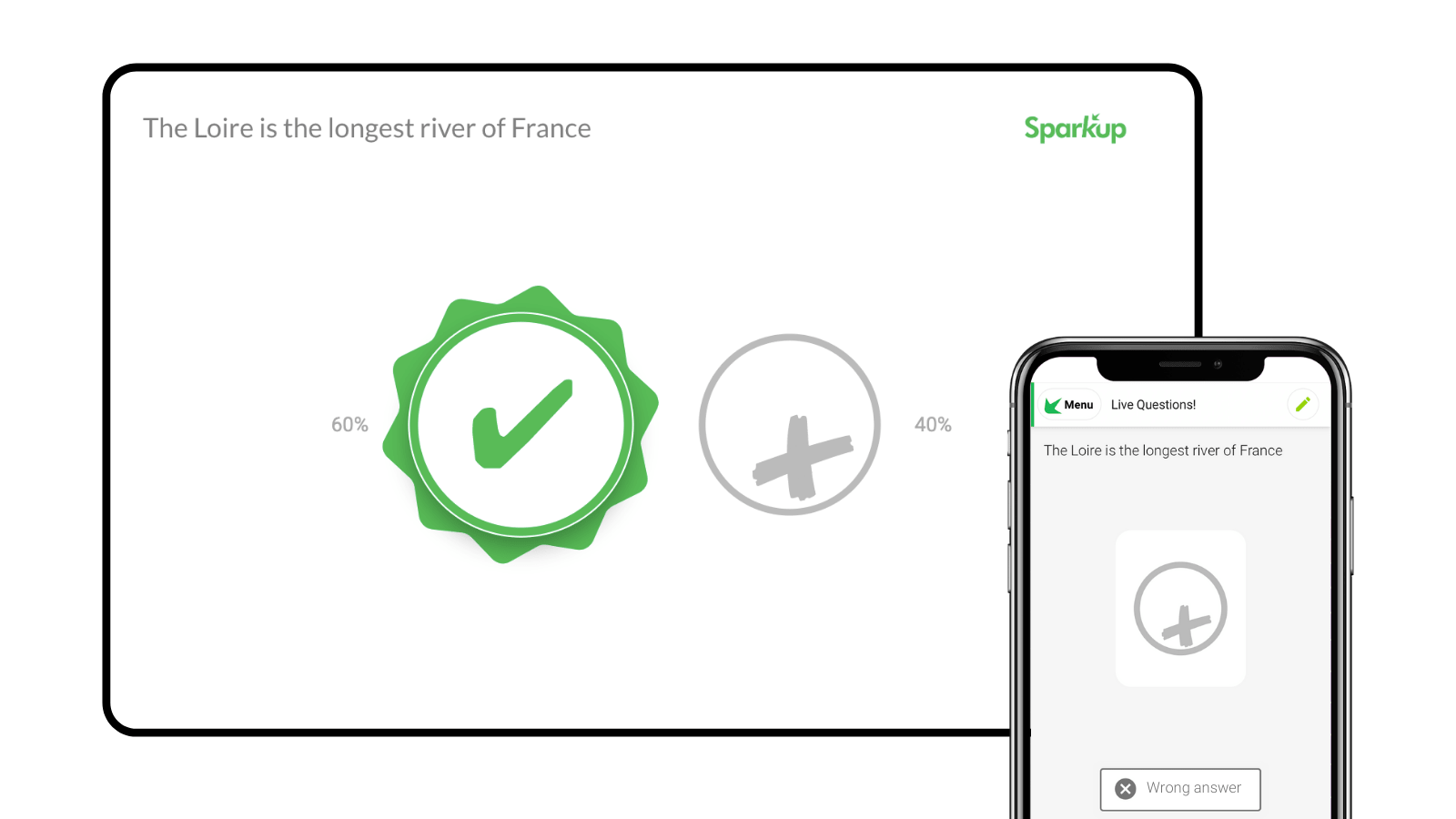 2 choices (True or False),
1 right answer required,
1 point is awarded if the participant gives the correct answer.
3. For or Against
Ask your audience to position themselves by voting for or against on their device, then discover the group's opinion in real time.
4. 5-stars rating
Let the audience evaluate attributes on a predefined scale from 1 to 5. A quick and useful way to analyze the group's opinion.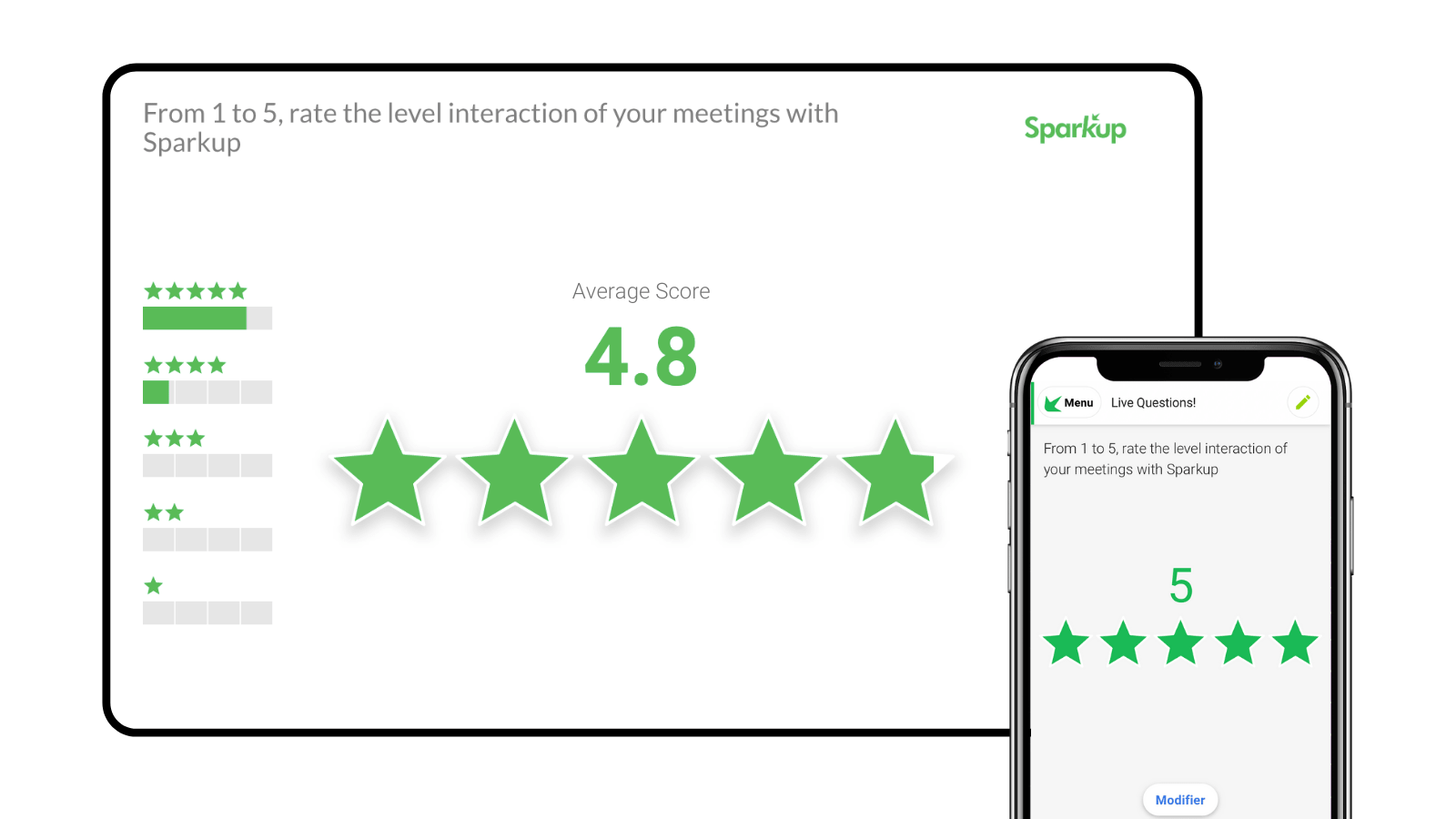 5. Reaction
Reactions allows the participants to choose an emoji that reflects their mood, their opinion. Ask them about how they feel, what is their level of trust, their motivation… Sometimes a picture is worth a thousand words!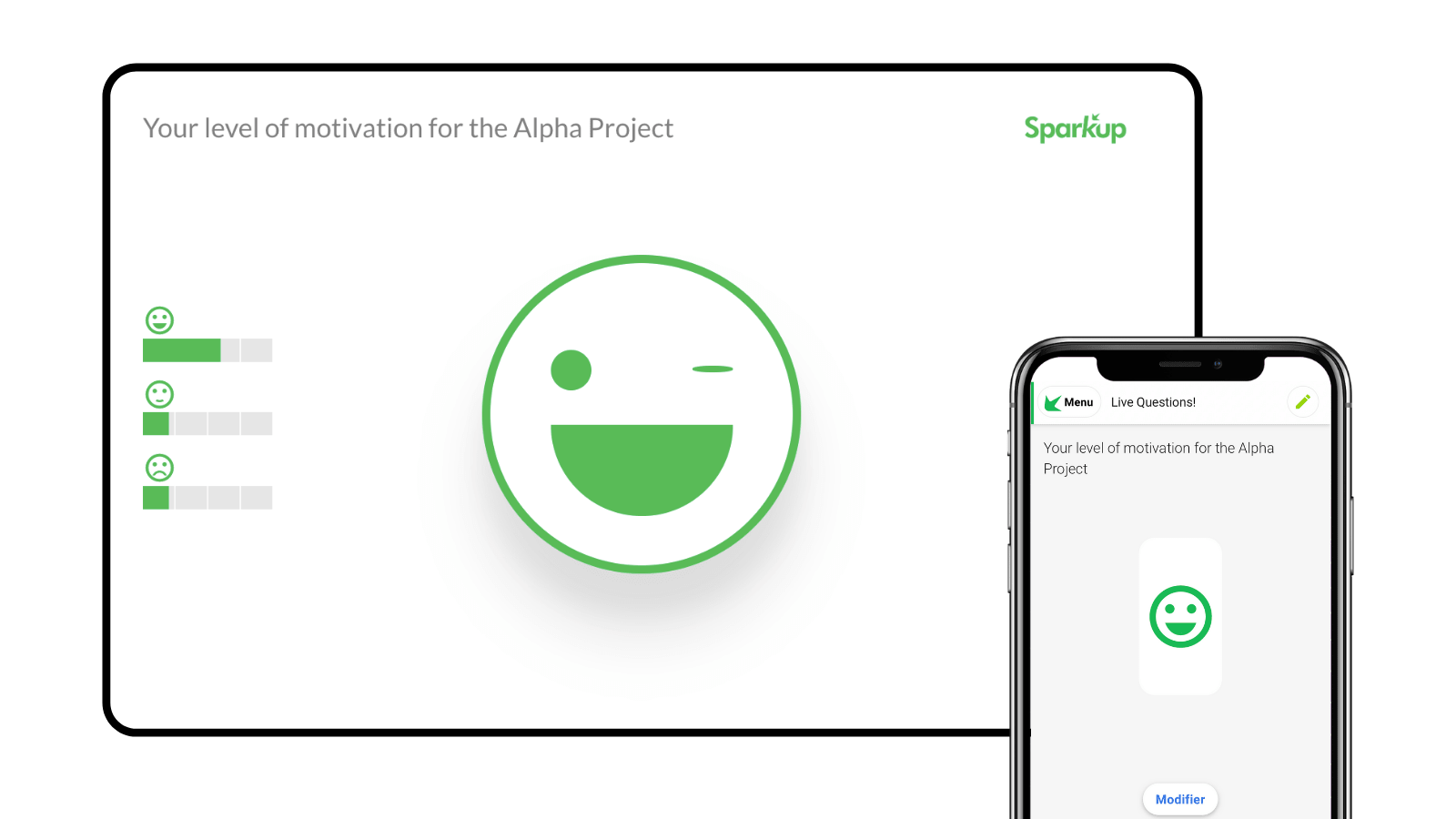 A dynamic display
Poll results on the presentation screen are updated in real time as participants vote.
Would you prefer to keep the suspense up? And reveal the results at the last minute to avoid your participants being influenced by the group's choice? Simply choose to hide the results before displaying them on the presentation screen.
Finally, we have added the possibility for participants to change their vote if they change their mind!

For more information, discover how to Create a Live Questions! et comment Animate a Live Questions!.