Facilitators can choose their language in their profiles in the Studio.
As for the participants, the language of the app is automatically set as the language of their browser.
If your browser language is English, the interface of the Sparkup platform will also be English (e.g. "Connection" => "Login")
                   French browser:                                             English browser: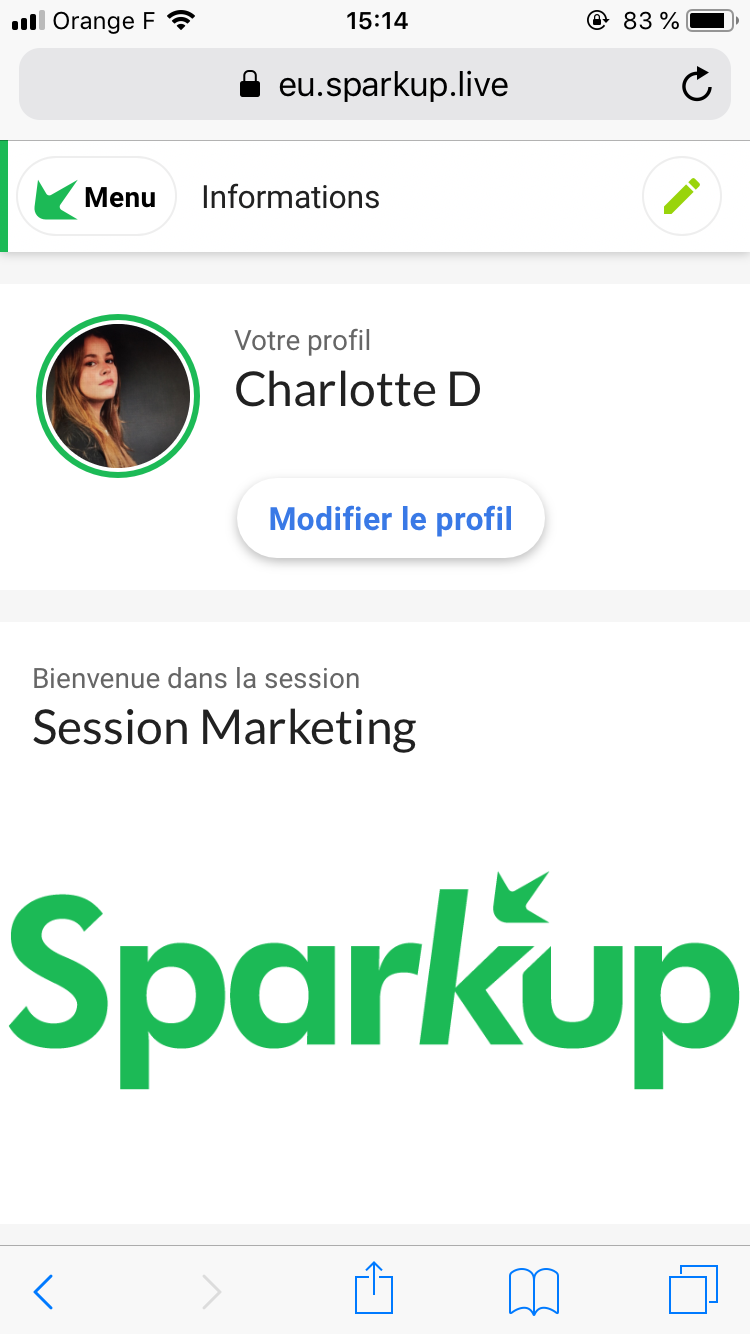 .                  
The content prepared by the facilitator will not be modified because of the language of the browser. If the content is in French, it will remain in French for everybody.