How do I edit my profile?
Find out how to access the Studio here : My first steps in the Studio.
When you are logged into the Studio, you will see the following page: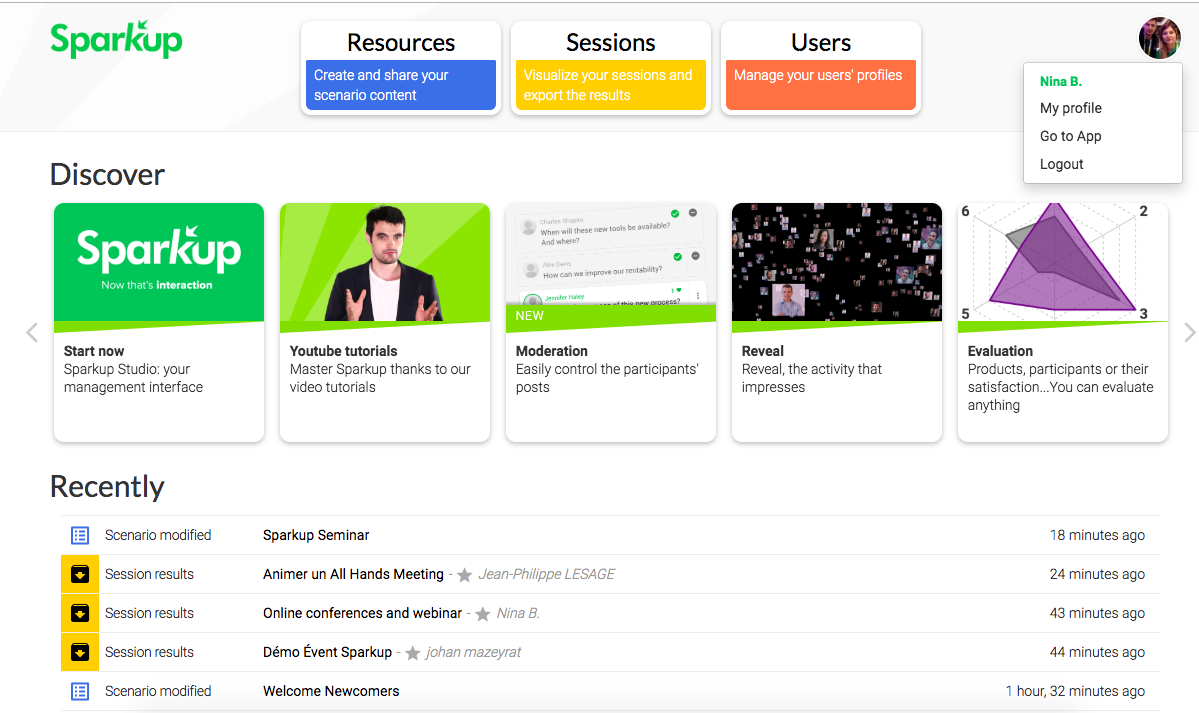 Click on the avatar in the top right corner
Choose "My profile"
You can now edit the data
Don't forget to save all the changes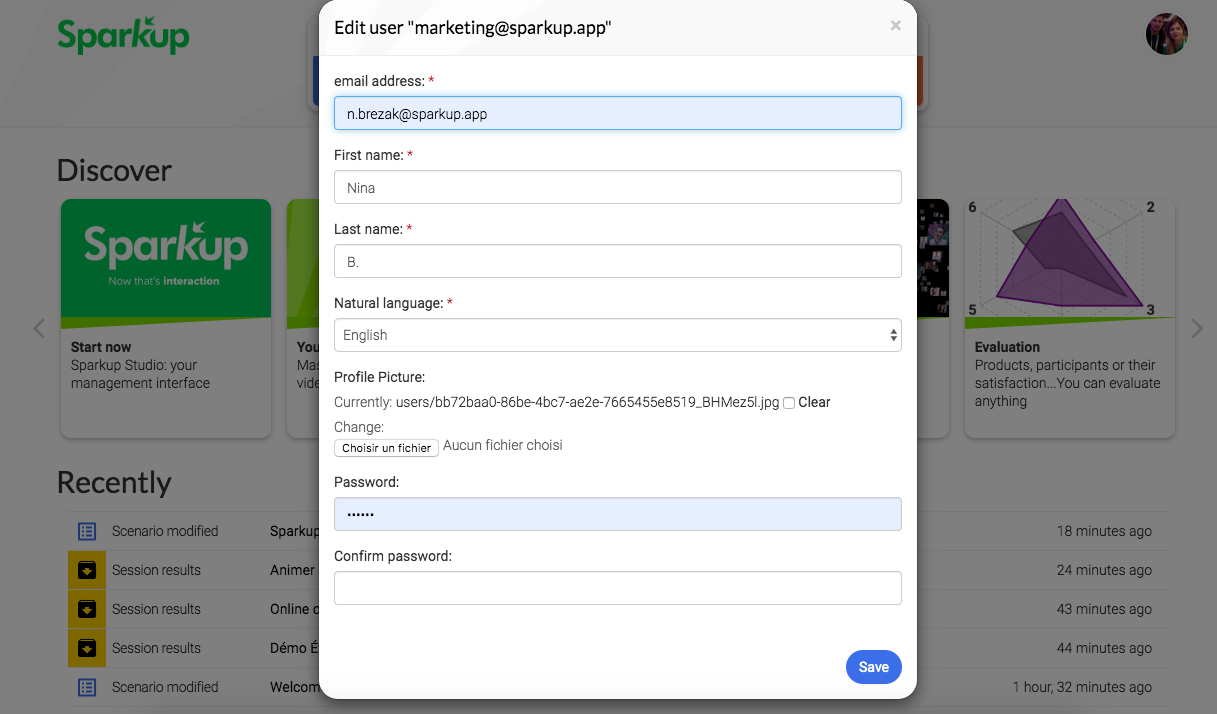 You can also directly Update your profile in the app.