How do I access the application from a facilitator account?
If you are already connected to the Studio, you can click on the profile bubble and then click on the button "Go to App".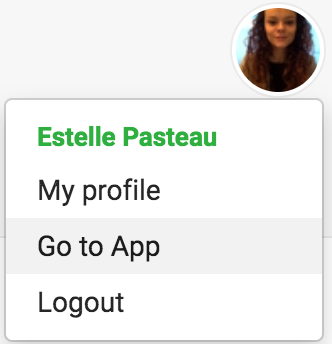 Or:
Open your browser and enter your Sparkup URL link: sparkup.live.
Click on the button "Connection" in the upper right corner of your browser.
Enter your email address and the password.  

You can find useful information in the following articles: