How do I update my profile in the app?
To update the information in your profile you must connect to the app either as a facilitator or as a participant. Then:
Click on your profile photo in the top right corner.
Choose the option "Profile & Account".
You can now change your photo, name and surname.
To change your email address and the password, click on "

Account settings

".
Don't forget to click on "Save" or "Update" depending on the changes made.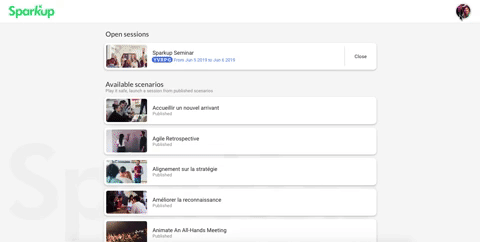 Find out more about Editing your profile in the Studio.