The list of activities
To access all the activities, click on the menu in the upper left corner of your session.
You will see the list with all the activities that were previously created in the Studio.
When you click on one of them, the activity will appear on your animation interface.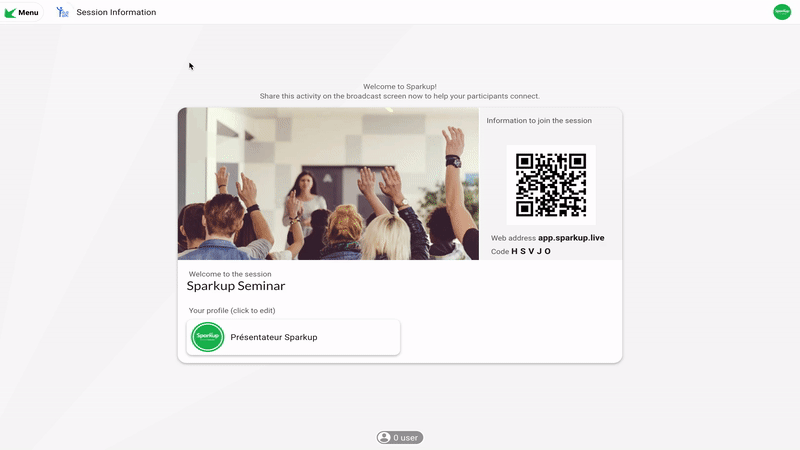 You would like to create new activities? Find out more about: