Challenge your participants to a Race!
The Race is the perfect activity to learn in a fun and entertaining way. The fastest person wins the Race! At the end of the activity you can show the list of finalists and their time.
The advantage of this activity is that the participants have to answer all the questions correctly in order to finish the race.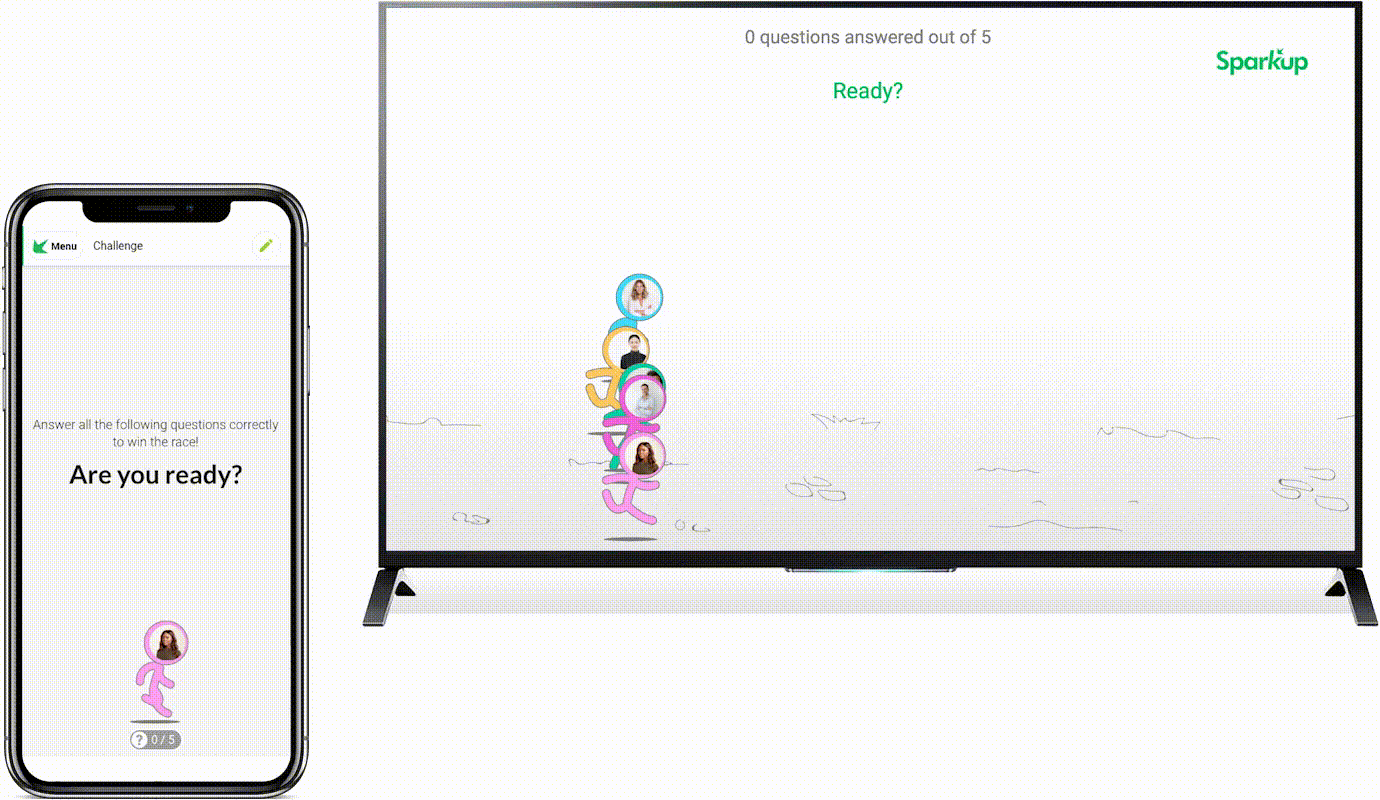 If you are not familiar with the Race activity, you find its description here.
We recommend to cast this activity (broadcast the activity on the screen) and inviting all your participants to join it in real time while you comment on their progress in the Cast.
How do I animate a Race?
1. Click on the activity in your menu and broadcast it

Once the activity is unblocked and broadcast, you will see the participants' avatars appear on the Cast before starting the competition.
Make sure that all the participants have joined the Race.

2. Explain the activity to your participants
Explain how the Race works:
The participants get a series of questions with only 1 correct answer (SCQ)
They should try to answer the question as quickly as possible
Be careful, any incorrect answer will slow you down!
3. Start the Race!
Don't hesitate to do a countdown to awaken your participants' competitive spirit.
To start the Race, click on Start the Race:

4. Comment
Comment in real time on the progress of the participants during the competition. It will motivate your participants and help create a great atmosphere.
On the screen you will be able to see not only the moving avatars, but other information as well:
4. Stop the Race
After the participants answer all the questions you will see their time results on their devices and on the Cast.

You don't have to wait for everybody to finish. If some of your participants spend too much time on answering the questions and you don't want to make others wait, you can stop the race by clicking on Close the Race:



Learn more about Creating a Race.
Extra information: