Connect participants quickly

Once your session is created, you can use what is called a "deep link" which looks like this:

sparkup.live/#!/token/ABCDE , where "ABCDE" is your session code.
(or alias.sparkup.live/#!/token/ABCDE depending on your sparkup URL)
Here's how to retrieve this link from your Sparkup session:
Open your session settings,
Click on the Share Access tab,
Copy the session link.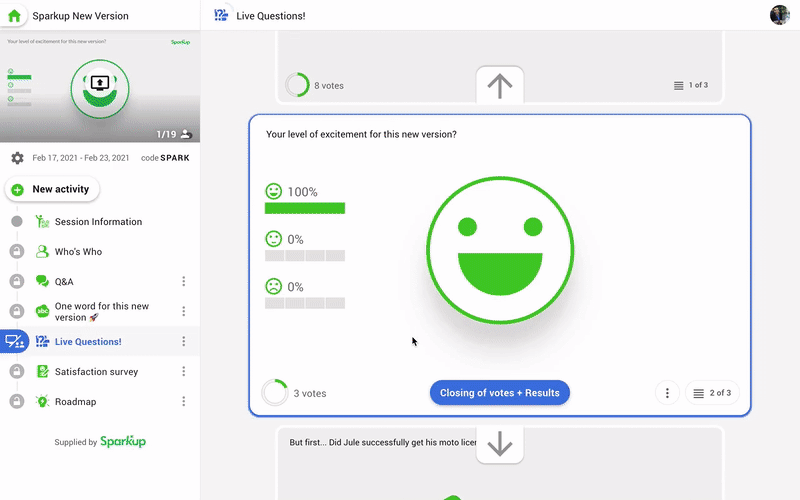 With this type of link, you enter Sparkup as a participant directly into the session, without having to enter the code.
Examples of use-case:
Sending the link by email to upstream participants (can also be used in the case of a remote connection)
Printing a QRCode on kakemono to help with on-site connection