With an embedded Sparkup session, your participants will be able to send questions, answer surveys and quizzes directly from Microsoft Teams.
Here's how to integrate your Sparkup session into Microsoft Teams for your participants: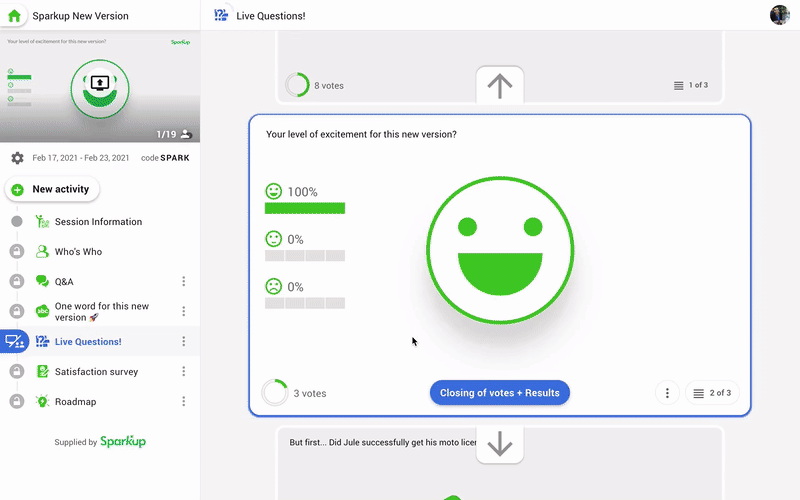 In Sparkup :

Open your session settings and click on the Share Access tab.
copy the session link

Then, in Microsoft Teams :

go to the Teams tab
open the desired channel
click on the button '+'
select Website
paste the Sparkup session link
All you have to do now is to invite your collaborators in the desired channel.
Important information:
As the presenter, you will use Sparkup as usual directly in your browser.
Microsoft Teams blocks the use of the camera, which prevents the following activities: Who's Who, Photostory, Reveal photo.
Some articles that might help you: