Share a session as a template

Once your session is created, you can share your session with another user.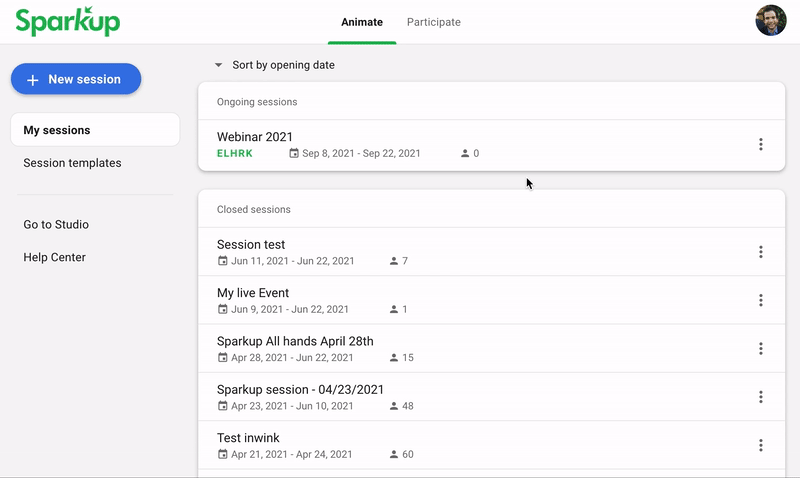 So, you simply need to:
Find the session you want (or the session template),
Click on the button to the right of this session (with the 3 small dots),
Select "Share as a template",
Add the email address(es) of the recipient Sparkup accounts and send.
The corresponding users will receive an email notification to inform them.